Centrant Community Capital, the NC Housing Coalition and the NC Housing Finance Agency send all of this year's Housing Works attendees a huge thank you for joining us for our first virtual conference. We appreciate your patience with us during any technical difficulties and hope you found the sessions as informative and exciting as we did.
Recordings of all the live sessions are available under the "Live Sessions" tab of the platform, and the on-demand sessions are still available under the "On-Demand" tab. Q&A from the sessions will be added to the recordings early next week. All content will be made available for attendees to go back to for the next 30 days. You can use the same link to the platform that you used to attend the conference.
If you have any questions, please reach out to nchousingconference@nchfa.com. Thank you all again for making the 2021 NC Affordable Housing Conference an amazing event! We hope to see everyone back again next year.
Our 2021 Keynote Speakers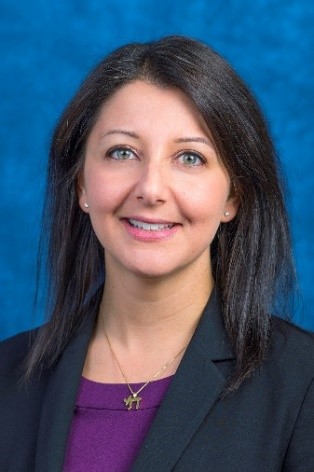 Mandy K. Cohen, MD, MPH
Dr. Mandy Cohen was appointed to the role of secretary of the North Carolina Department of Health and Human Services (NC DHHS) in January 2017 by Governor Roy Cooper. Secretary Cohen and her team work tirelessly to improve the health, safety and well-being of all North Carolinians. NC DHHS has 17,000 employees and an annual budget of $20 billion serving as the home to NC Medicaid, Public Health, Mental Health/IDD/SUD, State Operated Hospitals and Facilities, Economic Services, Adult and Child Services, Early Childhood Education, Employment Services, and Health Services Regulation. Secretary Cohen and her team are focused on responding to and recovering from the COVID-19 pandemic, building a robust, efficient Medicaid program, improving early childhood health, safety and education, combatting the opioid crisis, and ensuring equitable access to health resources.
Dr. Cohen leads the COVID-19 response for the state of North Carolina. Her team at NC DHHS oversees the operational response—including hospital surge capacity, testing capacity, tracing capacity and PPE availability—in addition to constructing the advanced data infrastructure necessary to collect and analyze key data points to drive decision making. Secretary Cohen also leads the development of North Carolina policy guidance which informs the actions needed to slow COVID-19 spread.
Secretary Cohen has made closing the coverage gap in North Carolina a key priority. Additionally, Dr. Cohen's "buying health" agenda heavily focuses on broad drivers of health (often referred to as the social determinants of health). Under Secretary Cohen's leadership, North Carolina implemented the first-in-the-nation statewide coordinated care network, NCCARE360, to electronically connect those with identified needs to community resources and allow for a feedback loop on the outcome of that connection. This private-public partnership has been a key feature of NC's COVID response and backbone to the innovative Health Opportunities pilot authorized under North Carolina's 1115 Medicaid waiver.
Secretary Cohen is an internal medicine physician and has experience leading complex health organizations. Before coming to NC DHHS, she was the chief operating officer and chief of staff at the Centers for Medicare and Medicaid Services (CMS). She brings a deep understanding of health care to the state and has been responsible for implementing policies for Medicare, Medicaid, the Children's Health Insurance Program and the Federal Health Insurance Marketplace.
Secretary Cohen has been recognized as a national leader for her work at NC DHHS. In February of 2019, Modern Healthcare named Secretary Cohen one of the Top 25 Women Leaders in Healthcare. In September of 2020, Secretary Cohen was awarded the Leadership in Public Health Practice Award from Harvard University's T.H. Chan School of Public Health for her strong leadership during the COVID-19 pandemic response, including her use of data and ability to communicate with empathy, compassion and transparency. Secretary Cohen has also received multitudinous honors from her fellow North Carolinians in recognition of her heroic service to the state. Most recently, the Raleigh News and Observer named Secretary Cohen the 2020 "Tarheel of the Year" for her leadership throughout the pandemic.
Secretary Cohen is also an adjunct professor in health policy and management at the University of North Carolina at Chapel Hill Gillings School of Global Public Health.
A graduate of Cornell University, she received her medical degree from Yale School of Medicine and a Master's in Public Health from the Harvard School of Public Health. She trained in internal medicine at Massachusetts General Hospital. Secretary Cohen is married to Sam Cohen, a health care regulatory attorney and senior vice president for health policy at Curi. They have two daughters, ages 6 and 9.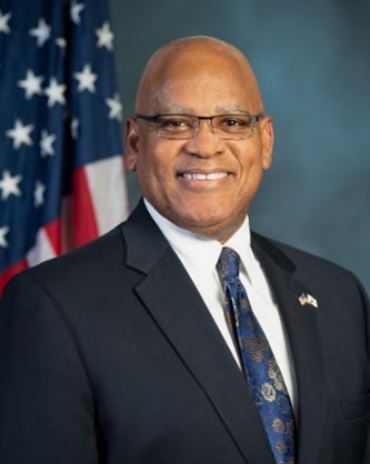 Michael L. Browder, Sr.
Michael L. Browder, Sr has served at HUD since July 2012 and currently serves as the region IV deputy regional administrator (DRA) for the Southeast region comprising of Alabama, Florida, Georgia, Kentucky, Mississippi, North Carolina, South Carolina, Tennessee, Puerto Rico and the US Virgin Islands since 2019. Mr. Browder is responsible for directly advising and assisting the regional administrator with the day-to-day operation of the largest region in the nation working to ensure HUD's region IV offices meets the agency's mission, goals and performance measures in the delivery of services, products and programs in: community planning and development; Fair Housing and Equal Opportunity; federal housing administration: single family and multifamily; public and Indian Housing; and office of sustainable housing and communities. Currently Browder is serving as the acting regional administrator until a regional administrator is appointed.
Browder served as the HUD field office director for the Commonwealth of Kentucky prior to serving most recently as the acting region IV deputy regional administrator since November 2018. Under his leadership in Kentucky, his office was instrumental in successfully accomplishing several significant departmental initiatives. Those initiatives included the HUD EnVision Center Initiative with the Housing Authority of Bowling Green; the Job Corps Partnership Initiative; the Kentucky Prescription Assistance Program (KPAP) Partnership Initiative; the Single-Family FHA Nonprofit Pilot Initiative and a pilot program of FHA-insured Nonprofit Mortgages.
Before joining federal service, Browder served as a public housing executive for a Georgia public housing agency and prior to that as an executive for a tribally designated housing entity (TDHE) in Alaska. In 2005, he founded a firm specializing in the economics of real estate development, commercial real estate development and investment, and asset and property management. Before founding the firm, he served as the director of asset management and the interim multi-family portfolio property manager for a private firm where he was responsible for all LIHTC syndicated assets, and from 2001 to 2004 he served as a vice president with the Bank of America Community Development Banking.
He earned an MBA from the University of Missouri-Kansas City and a B. Sc. in Business Economics from the University of Utah.
Browder is the father of three adult children and has eight grandchildren.
Our 2021 Industry Update Speakers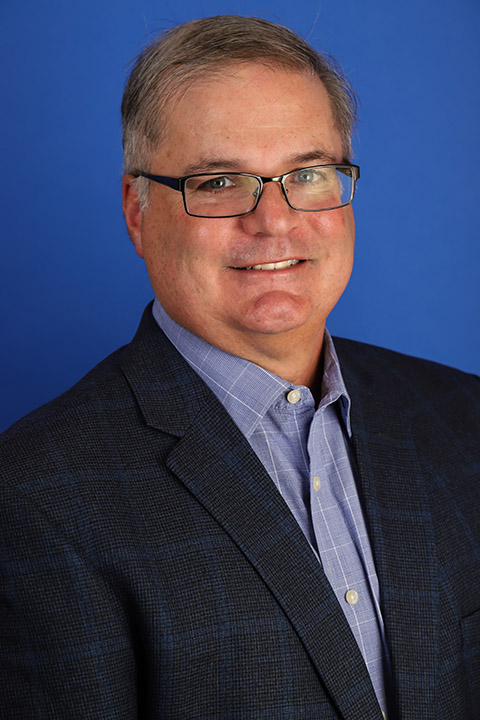 David Gasson
Partner, MG Housing Strategies
After working in Washington, DC for almost 10 years in a variety of capacities for Representative Richard Gephardt (D-MO), Senate Majority Leader George Mitchell (D-ME) and the Democratic Party, David Gasson joined Boston Capital in 1995 as vice president and director. Joining with industry pioneers Herb Collins and Jack Manning, and utilizing his years of experience on Capitol Hill, David quickly became a leading voice on policy and advocacy with decision makers in the nation's capital.

David's responsibilities included representing Boston Capital's housing and tax agenda before the administration and Congress in Washington, DC, regularly meeting with administration officials, legislative leaders and senior legislative staff. He also briefed investor and developer partners on the legislative and political landscape.

Since 1995, David has served as the executive director of the Housing Advisory Group. A 501 c 6 organization founded in 1993, the Housing Advisory Group educates state and federal officials on housing programs and formulates policies leading to the expansion of affordable housing production. The Housing Advisory Group's membership consists of developers and professionals from across the country involved in the affordable housing industry. David is an original member of the Affordable Housing ACTION Campaign, where he sits on the steering committee. He also serves on the policy/legislative subcommittee and the tax reform working group. David is a member of the Affordable Housing Tax Credit Coalition (AHTCC) and the National Leased Housing Association (NLHA). He also serves as an advisor to the Council of Independent State Housing Associations (CISHA) on policy and national advocacy.

On behalf of his many affiliations, David regularly consults with members of Congress and congressional staff on policies affecting affordable housing. He is a sought-after speaker at national conferences, industry gatherings, state association meetings and with investor groups across the country.

On the home front in Boston, David serves on the board of directors of the John F. Kennedy Library Foundation, the Community Advisory Board of WBUR, Boston's NPR news station and as chairman of the board of directors for the Alliance for Business Leadership.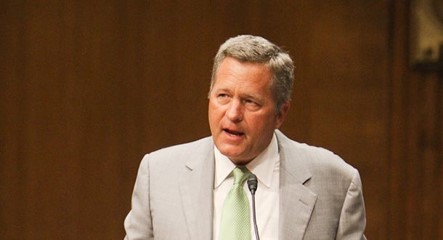 Bob Moss
Partner, MG Housing Strategies
Bob Moss led CohnReznick's federal and state government relations efforts as their lobbyist focusing on the affordable housing industry from 2013 to 2021. In this capacity, he helped protect client interests in the affordable housing industry through the legislative process. Before joining CohnReznick, Bob was the senior vice president and director of origination, affordable housing, from 1993 to 2013 of Boston Capital.

Bob has 30 years of affordable, multifamily housing experience ranging from LIHTC syndication to preservation and development. He served as the chairman of the National Leased Housing Association, a unique organization serving both public and private organizations in the affordable multifamily rental housing field. He is also active with the Council of Independent State Housing Associations (CISHA), the Affordable Housing Tax Credit Coalition and the ACTION Legislative Steering committee. His extensive industry and government experience includes serving as the chairman of the non-partisan Housing Advisory Group, which is active in preserving the Low-Income Housing Tax Credit (LIHTC) program in Congress. He has also served as the federal legislative subcommittee chair for the Housing Credit Group of the National Association of Home Builders (NAHB).

Bob has testified before the full House Ways and Means Committee on tax credit reform and residential real estate hearings, as well as Senate and House subcommittees on affordable housing issues. In 2015, he was inducted into the National Affordable Housing Hall of Fame by Affordable Housing Finance magazine. He was also honored with the Daniel M. Grady Memorial Award by NAHB for his commitment to advocacy.
Get all the latest conference information delivered right to your
inbox when you subscribe to our email list!
Meet Your Conference Hosts